Item WP22 - R & C. Carter * Troy, NY. Ogee with Astragal Molding Plane
This handsome plane, consistent with the high quality of Troy Carters cuts a shallow ogee with astragal 1 1/8" wide and 1/4" deep. The wedge and plane body are without fault. The blade is clean and suffers a one small ding on the edge that will easily work out. Still, Fine.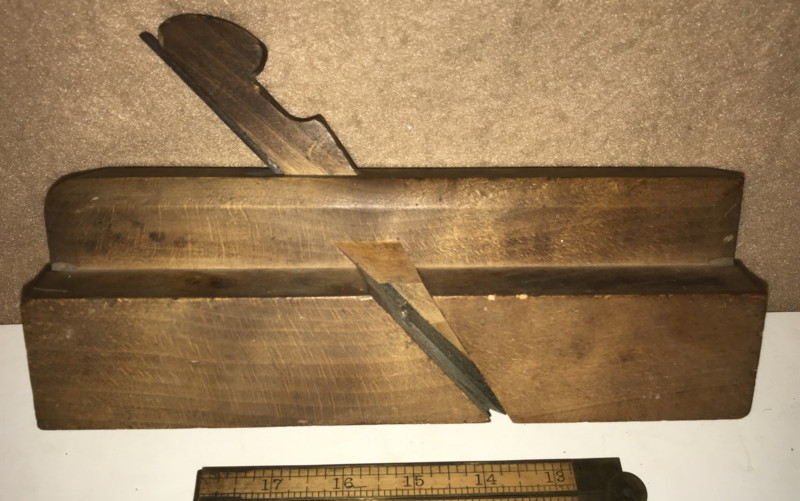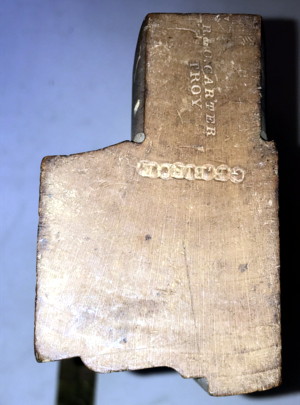 Price - $45.00
RETURN to forsale list.