Item WP22 - J. M. Taber (New Bedford)* No. 24 Hollow Plane.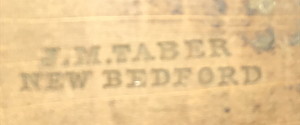 The dean of New Bedford plane makers, John M. Taber worked from about 1820 until his death in 1872 at the same Elm Steet location. This larger size hollow is in nice condition with a good dry finish, a clean blade, and no faults. It is marked with his "D" mark and "C" wedge finial—both of which may have been used in the latter half of his tenure. This plane is marked by an owner, "C.H. Marble." This was probably Charles H Marble who is documented as a house carpenter living in Fall River Mass in the late 1800s. It is a good plane to extend the range of the usual set of hollows and rounds. Fine.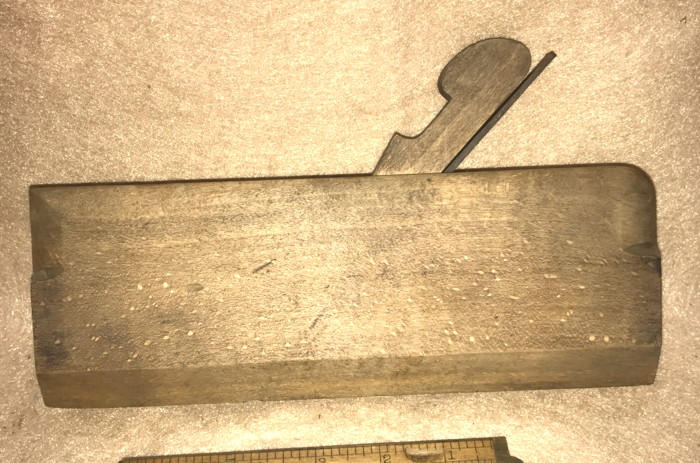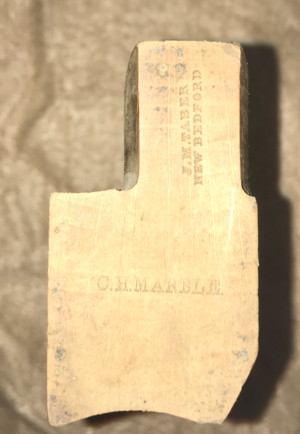 '
Price - $25.00
RETURN to forsale list.