Item P33 -
Stanley No 78 Duplex Bull Nose Rabbet & Fillester Plane.
This popular plane works best when the spurs are brought into use for cutting good rabbets. This example has near all of its original finishes, and all of his parts (depth stop, fence, etc. It dates from the 1950s. A light cleaning will put it in Fine condition.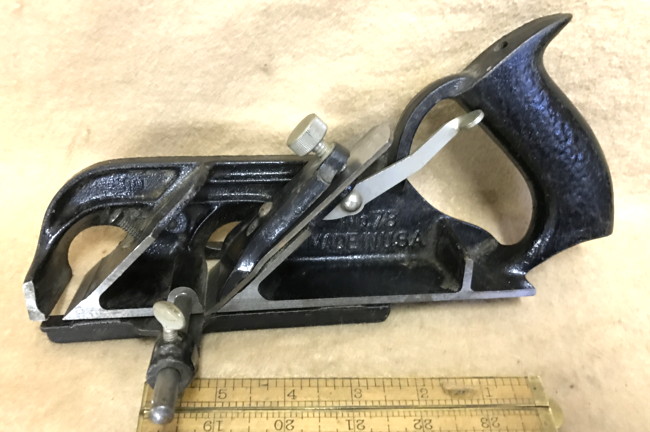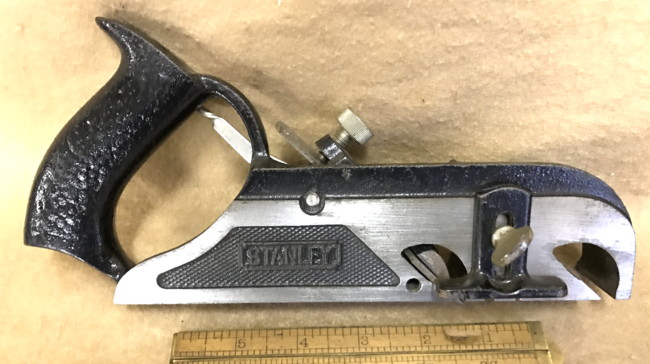 Price - $65.00
RETURN to forsale list.