Item S12 - Henry Disston & Sons Tenon Saw.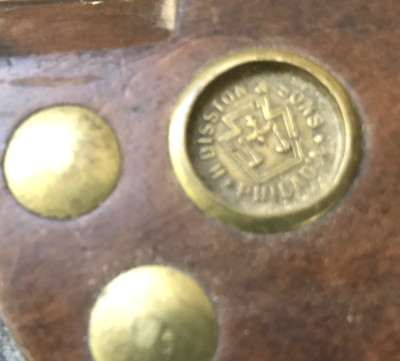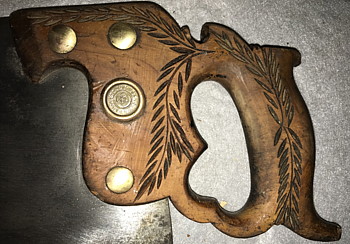 This good tenon saw has fairly clean blade that will polish nicely, with only a sprinkling of the finest of pitting that will lap easily. The straight blade has an even 2 3/4" of room under the spine. It is filed 14 ppi cross cut and is straight and decently sharp. The apple handle is a beauty with graceful horns that have no damage. There is a very tightly repaired old crack at the front of the hand hold that is barely visible and is going nowhere. The medallion is the sunken "Philad'a" one that dates to the 1880s. This is a clean tenon saw. Good+

Price -$75.00
RETURN to forsale list.