Item S12 - Unmarked Brass-Framed Armorerís Saw.
This saw is likely from the 18th Century, and is probably French. The only steel in its construction is the fairly deep blade (with a length of 7 Ĺ inches) and the blade holding appliance with its adjusting deeply throated screw. The frame, ferrule and core of the handle with finial are brass. The decoratively turned handle is of bone (likely whale bone). The saw has a relatively deep throat of about five inches, and an overall length of 13 Ĺ inches. It is in the form of a continental armorerís saw, used for cutting the iron sheets used for making body armor. It is a great looking saw for any saw collection. The bladeólikely original has tarnish and even pitting. Good+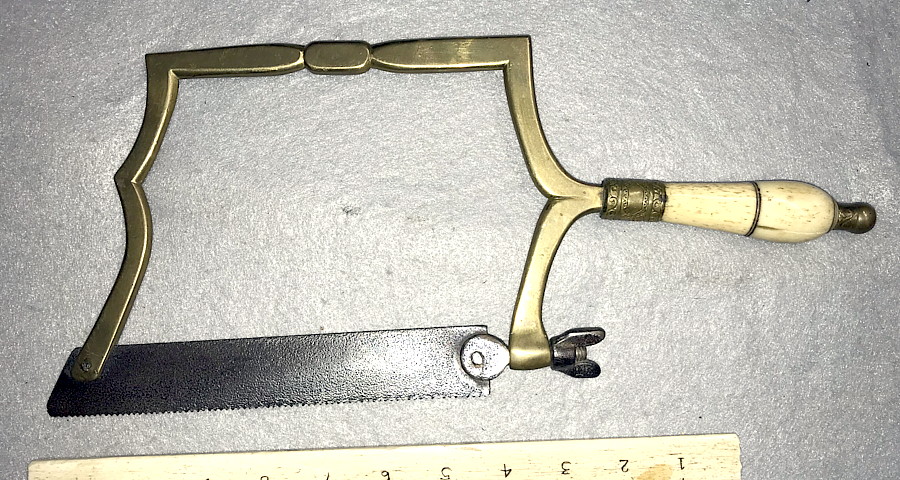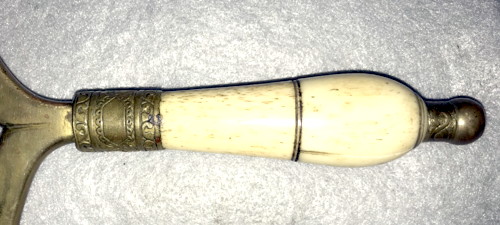 Price - $650.00
RETURN to forsale list.